Civo Meetups
Join our regular live meetups for insights into Civo, Kubernetes and the wider cloud native scene.
---
Best Practices for Effective Monitoring and Observability
Matt Gibiec, Sr. Solutions Engineer at Dynatrace will be joining Kunal Kushwaha, Developer Relations Manager at Civo, to discuss the best practices for effective monitoring and observability and how this can be applied to your business.
Register for meetup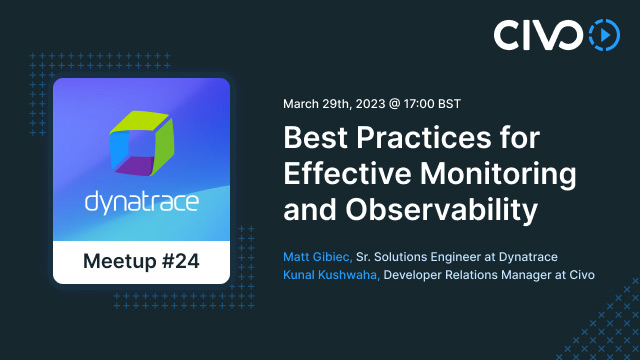 Explore our recent meetups
Find the YouTube archives of all our previous online meetups