How Civo compares to DigitalOcean and Linode
How Civo compares to DigitalOcean and Linode
We speak to Viktor Farcic, Developer Advocate at Upbound to discuss why Civo is his go-to provider for his Crossplane demos.
Upbound is a universal cloud platform that allows you to manage infrastructure, eliminate configuration drift, and empower developers with self-service. The open source distribution version, Crossplane, was donated to the CNCF 2021.
Viktor Farcic, Developer Advocate at Upbound explains why he uses Civo as his preferred platform of choice for development environments: "It's fast and cheap! Those are the two main things I like. I create clusters multiple times a day so it's great that it takes just a minute and a half to launch a cluster - no waiting involved".
Viktor goes on to compare Civo to other Kubernetes providers: "When comparing to DigitalOcean and Linode I like that Civo is mostly focussed on Kubernetes. It's simply faster than they are".
Viktor's advice to anyone looking to move to Civo? "It's easy, there is no obstacle. If you have a rudimentary understanding of how Kubernetes works you're up and running in literally minutes".
Explore Civo shorts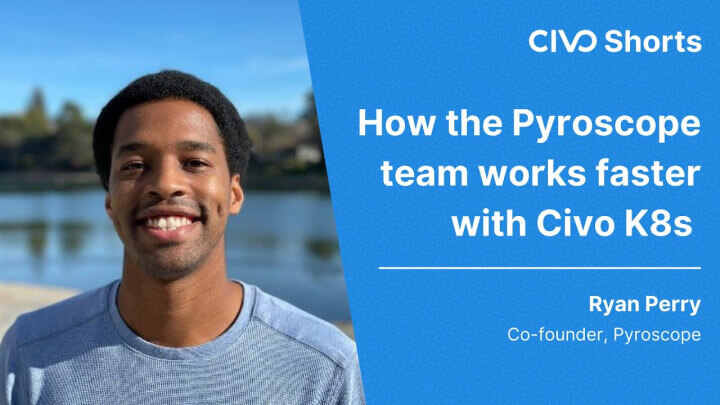 How the Pyroscope team works faster with Civo Kubernetes
Ryan Perry, CEO and cofounder of Pyroscope, tells us how he and his team uses Civo Kubernetes to work faster and set up test environments in seconds.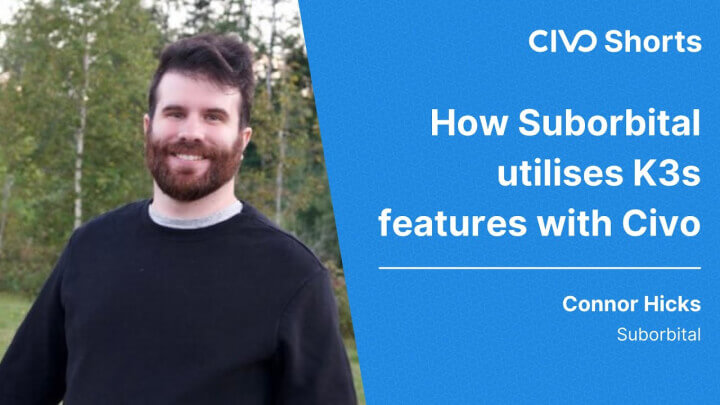 How Suborbital utilises K3s features with Civo
Learn how Suborbital utilises K3s features with Civo to achieve super fast cluster launch times for testing, load balancing, and more in this interview with Connor Hicks.
Why the creators of K3ai use Civo Kubernetes
Alessandro Festa, Sr. PM on AI @SUSE shares how K3ai makes use of Civo's speed & simplicity. We also spoke about the challenges that Civo helps them overcome.