Developer advocate demo program
Free credit and support from the Civo team for your talks, demos and tutorials
Rapid set-up with 90 second cluster launch times

Get assistance from our team for your live events

Promote your event to the Civo community
Get in touch
What we offer
Power your demos for free and work with the Civo team to help and reach new developers for your organization.
Host your demos for free with $1,000 free Civo credit
Civo team support and access to private Slack channel
Get early access to exclusive beta features
Co-marketing opportunities to reach the Civo community
Get your hands on exclusive developer advocate SWAG
Complementary Civo Navigate tickets and priority speaking opportunities at our events
Access to CFP review support, monthly newsletters, and insightful webinars
What we expect in return
Whilst we do not expect you to promote Civo at all times within your talks, demos and tutorials, for the benefit of the program we encourage you to do so where you feel it's relevant for your audience. Examples being:
Display the "Demo hosted by Civo" logo on your slides.

Mention the use of Civo in your talk or tutorial.

Highlight Civo features and benefits.

Promote on social media about Civo supporting your demos.

Share your feedback with the Civo team to help improve our developer experience.

List Civo on the closing slide (including link to website).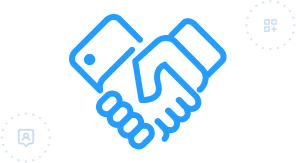 This represents just some of the ways you can help promote Civo in your day-to-day developer advocacy. However, these are not firm prerequisites to be part of the program - above all we're looking to collaborate with people who love Civo and are happy to spread the word consistently in any way.
Get hooked on the speed of Civo
We spoke to Michael Friedrich, Senior Developer Evangelist at GitLab, who tells us he's hooked on using Civo due to its sheer speed.
Learn more
---
Frequently Asked Questions
What happens after 6 months?
We'll review your application for next year based on your contributions to Civo during the prior 6 months.
What if we require more than $1,000?
We will extend credit on a case-by-case basis.
What is the advantage of using Civo for my demos?
Cluster launch speed of under 90 seconds so you can set-up up as quickly as possible. Get the support you need from our team to ensure any live demos work without a hitch. Receive collaboration opportunities to promote your talks and demos. If something goes wrong during the live demo, it tends to be easier to start from scratch rather than trying to fix the resources. This is not possible if the cluster takes several minutes to create.
What size of clusters and resources can I use?
There are no restrictions on resources or types of nodes you can use within your cluster. As long as you stay within your $1,000 you are entitled to use whatever resources you require.
Can I use the credit for other usages outside of my demos?
The service is provided on trust and is intended for use for your demos both live and pre-recorded, but as long as you're helping promote Civo, then we are happy for you to use the credit for other Civo services that help you with your developer advocacy.
Would I get a permanent cluster that I can effectively keep around for demo use knowing it's "always ready"?
This is up to you, we would never delete anything without your permission or if you no longer were part of the initiative.
---
Apply for our Developer advocate demo program
Before submitting this form, you need to ensure you have a live Civo account set-up.