Cloud native

solutions that grow with your startup

Grow your business faster with reduced complexity, improved efficiency and lower costs

Signup and get $250 free credit
Why startups are increasingly choosing Civo
---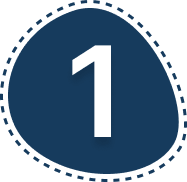 Less time on infrastructure, more time in development
We have some of the fastest cloud launch times in the industry, with clusters and instances fully built in 90 seconds or less. Whilst our open source marketplace saves you even more time with speedy one-click installs for 80+ popular apps.
---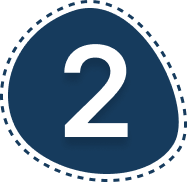 Cloud native billing model to make your costs simple and predictable
Unlike many cloud providers, you don't need to be a math genius to work out what your next bill will look like. At Civo we've made your invoices simple and predictable, so you always know what to expect.
---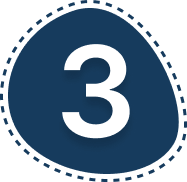 Powerful developer tooling, putting you in total control
Manage your cloud infrastructure the way you want with our custom-built API, CLI and slick web UI. For infrastructure as code choose popular tools including Terraform, Pulumi and Crossplane.
Join the Civo Startup Program
Looking for a cloud provider to power your startup idea? Get free credit, one-to-one mentorship and access to some of the best cloud native minds in the industry with the Civo Startup Program.
Find out how to apply
Build and scale your startup quickly with our cloud native services
Kubernetes
Superfast managed Kubernetes, with simplicity in mind. Host your startup idea and scale quickly and easily, with 90 second cluster launch times and free control plane.
Find out more
Compute
Reliable, cost-effective virtual machines powered by Kubernetes under the hood. Complete with powerful developer tooling, multi-region support, bandwidth pooling and DDoS protection.
Find out more
Databases (Coming soon)
Save time and resources with our easy to use managed databases. Create straight from our web UI, API or CLI. Scale and up and down with ease as your business needs evolve.
Coming Soon
Civo has been a great fit for us and makes light work of the 71 million ElasticSearch logs we process every day. We needed a solution that can scale up and down as our clientbase demands and this is easy with Civo's superfast cluster launches and easy-to use CLI.
Oliver Pinson-Roxburgh
CEO, Bulletproof & Defense.com
I love how simple Civo is when it comes to billing. I always know exactly, right now, what the cost of my clusters will be at the end of the month. This makes it easy to stay within budget for the business. The transparency of billing is, for me, the killer feature of Civo.
Jürgen Etzlstorfer
Keptn maintainer, Dynatrace
Civo is incredibly fast, it takes a minute or two to spin up a Kubernetes cluster - that's up to five times faster than other providers such as Google Cloud and AWS. This really helps us at Okteto with testing and iteration to identify any issues quickly.
Ramiro Berrelleza
Founder and CEO, Okteto