How Okteto uses Civo for Kubernetes workloads
How Okteto uses Civo for Kubernetes workloads
Find out what Ramiro from Okteto said about their use cases when using Civo and why it has become their preferred cloud provider.
Okteto is a Kubernetes development platform. The team at Okteto need access to production-ready Kubernetes environments at the drop of a hat. They use Civo to launch testing and staging environments in just 90 seconds - saving valuable time and resources.
Ramiro Berrelleza, CEO at Okteto says: "Civo is incredibly fast, it takes a minute or two to spin up a Kubernetes cluster - that's up to five times faster than other providers such as Google Cloud and AWS. This really helps us at Okteto with testing and iteration to identify any issues quickly."
Explore Civo shorts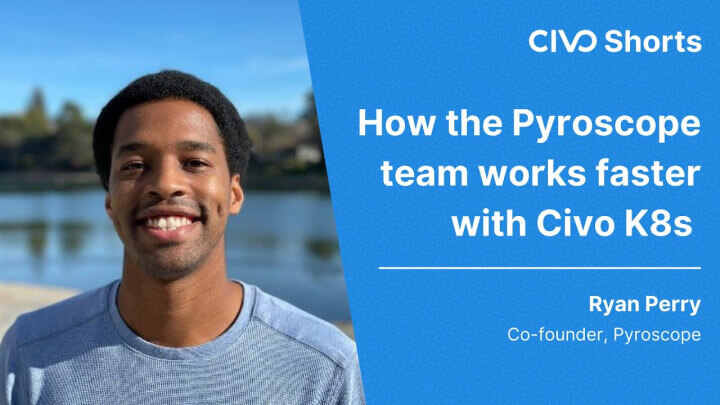 How the Pyroscope team works faster with Civo Kubernetes
Ryan Perry, CEO and cofounder of Pyroscope, tells us how he and his team uses Civo Kubernetes to work faster and set up test environments in seconds.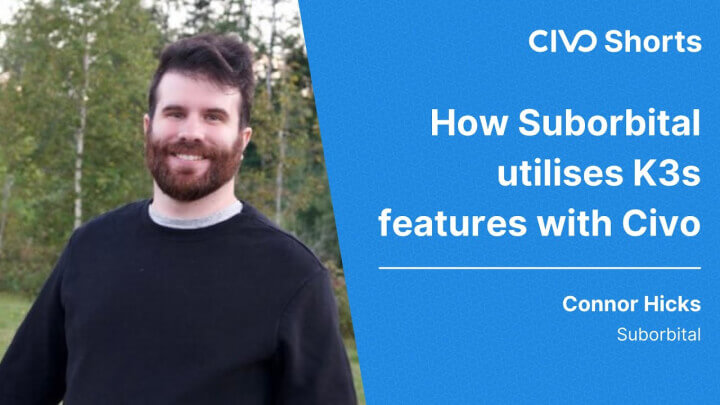 How Suborbital utilises K3s features with Civo
Learn how Suborbital utilises K3s features with Civo to achieve super fast cluster launch times for testing, load balancing, and more in this interview with Connor Hicks.
Why the creators of K3ai use Civo Kubernetes
Alessandro Festa, Sr. PM on AI @SUSE shares how K3ai makes use of Civo's speed & simplicity. We also spoke about the challenges that Civo helps them overcome.