Civo isn't overwhelming, like some other cloud providers
Civo isn't overwhelming, like some other cloud providers
We speak to David Flanagan,developer advocate at Pulumi, to find out why he uses Civo for his testing environment.
Pulumi is an open-source infrastructure as code tool that enables you to create, deploy, and manage infrastructure on any cloud using your favorite languages.
David Flanagan, developer advocate at Pulumi, talked to us about how and why he uses Civo Kubernetes. "My favorite feature has to be the speed in which I can get the Kubernetes API. In 90 seconds or less, I can create a new cluster and start deploying my app and see what works and what doesn't".
David doesn't often use the Civo dashboard, preferring to use Civo's custom-built CLI to manage his resources: "The command-line client is pretty sweet and I also use Pulumi as much as possible to automate my infrastructure," he goes on, "The times I have used the dashboard, it is not overwhelming as some other cloud providers. You can see all the menus and sections you need, so it is relatively intuitive - again, not like some other providers".
We asked David for any final thoughts on Civo - he had this to say: "I would just encourage people to spin up their first cluster and just feel that smile come over your face as you get an API so quickly. It's just a wonderful experience".
Explore Civo shorts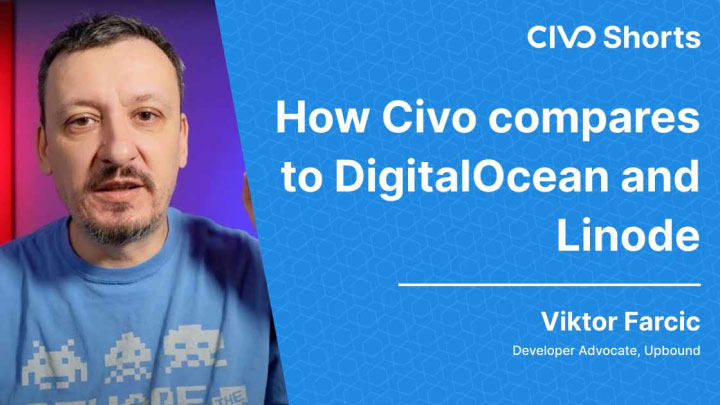 How Civo compares to DigitalOcean and Linode
We speak to Viktor Farcic, Developer Advocate at Upbound to discuss why Civo is his go-to provider for his Crossplane demos.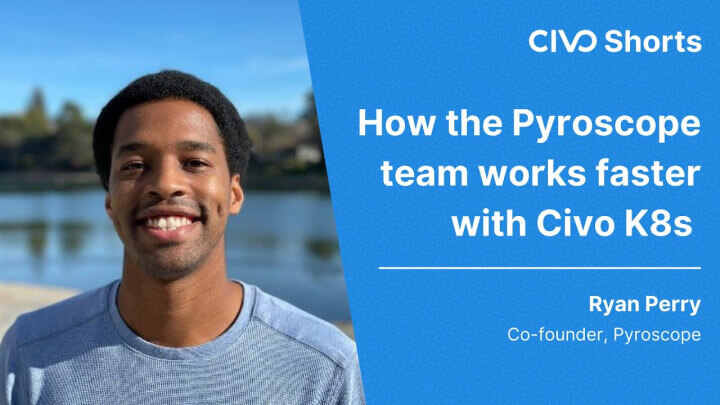 How the Pyroscope team works faster with Civo Kubernetes
Ryan Perry, CEO and cofounder of Pyroscope, tells us how he and his team uses Civo Kubernetes to work faster and set up test environments in seconds.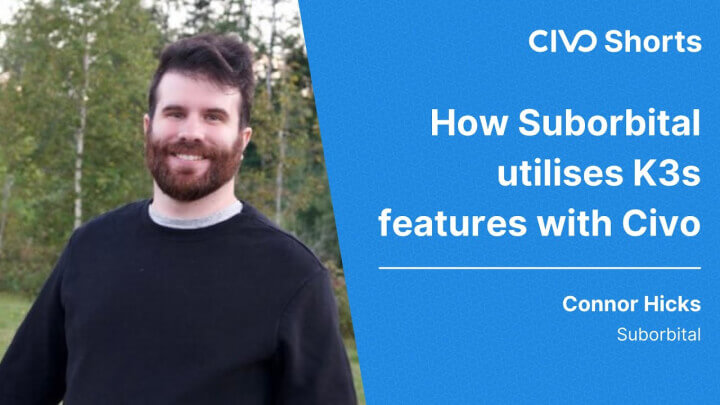 How Suborbital utilises K3s features with Civo
Learn how Suborbital utilises K3s features with Civo to achieve super fast cluster launch times for testing, load balancing, and more in this interview with Connor Hicks.