Run all your applications in one place with Civo's marketplace
Run all your applications in one place with Civo's marketplace
Find out why Kamesh Sampath from our Developer Advocate demo program decided to use Civo and recommends it to any developer advocate globally.
Civo runs a Developer Advocate Demo Program that allows you to power your demos for free and work with the Civo team to help and reach new developers for your organization. Kamesh Sampath is a member of the Developer Advocate demo program here at Civo who spoke about their experience using Civo's Kubernetes.
When we spoke to Kamesh, he described his journey by saying "I was trying various platforms which could help me create my Kubernetes clusters easily and quickly," Kamesh was then introduced to Civo and outlined his experience by saying, "I had a very pleasant and smooth experience from the time I created a cluster and installed the application."
Kamesh spoke of Civo's open source application marketplace by saying that, "with the same speed I can deploy a cluster using these different applications that I need without having to go elsewhere".
Through his experience with the Developer Advocate demo program, Kamesh noticed "how accommodative Civo was with the community." Kamesh summarized this experience by saying "It is something I would recommend to any developer advocate across the globe… if you want to try something quick, which is a little bit closer to a developers heart, then I definitely recommend Civo because it makes your life much easier."
Explore Civo shorts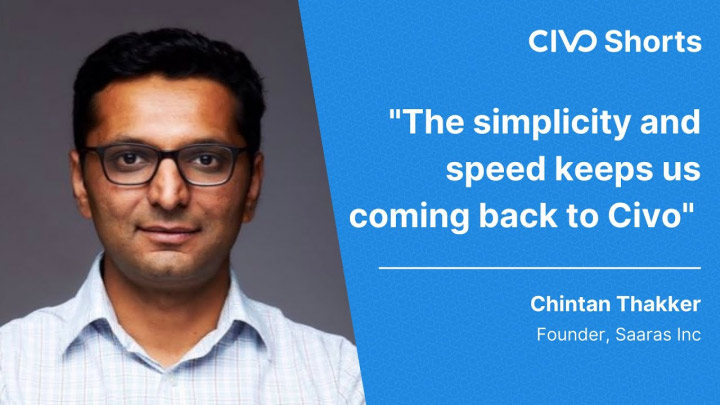 Making it simpler to manage Kubernetes with Civo
Chintan Thakker, founder of Saaras, tells us how his team continues to use Civo Kubernetes for the simplicity, speed, and flexibility that is offered.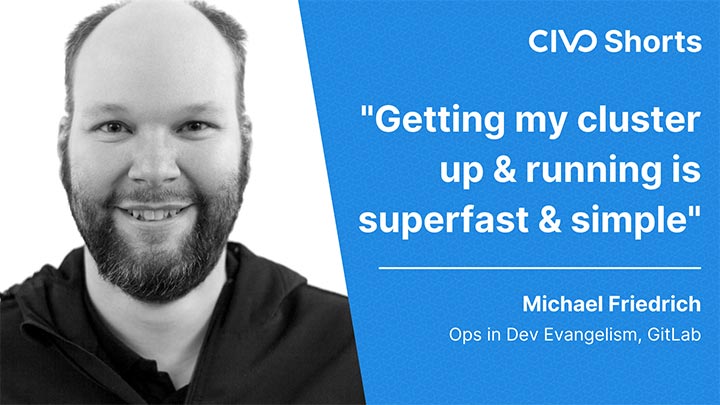 Get hooked on the speed of Civo
We spoke to Michael Friedrich, Senior Developer Evangelist at GitLab, who tells us he's hooked on using Civo due to its sheer speed.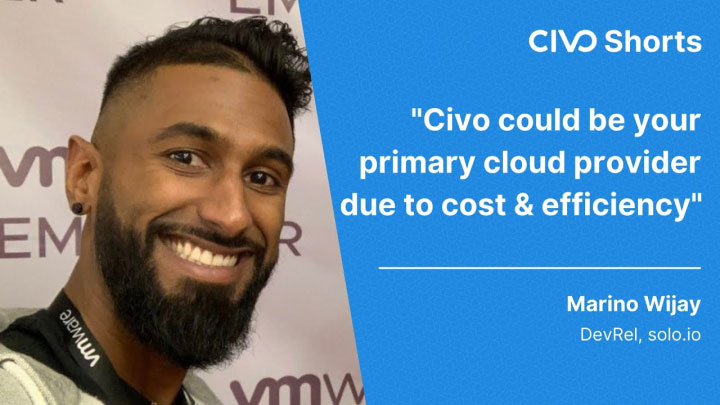 Why Civo is "the most cost-efficient choice"
Find out how Marino and the Solo.io team make the most out of Civo Kubernetes with its blazing fast speed for all their development and testing needs.